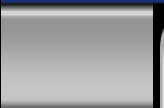 Welcome to MotherGifts .com
Here you can buy unique Personalized Mother Gifts
Sometimes it is hard to find a gift for a mother who has everything. In times like these, a personalized gift such as a mother poem is ideal. A dear mom poem is surely to melt her heart. A thank you mom keepsake is another unique gift idea for mother. Engraved mother gifts telling her how special she is to you is a good gift to mother from daughter or a gift to mother from son. Kitchen gifts make fun gifts like a personalized cookie jar with a family photo on it. For an elderly mother you can buy a coffee mug with a family picture of 3 or 4 generations on it. Another good senior citizen gift is a moms photo cube with an engraved message on top with family photos on each side of the wood cube. If you are looking for a christmas gift for mother or a birthday gift idea for mother a personalized picture frame is a very good gift idea. You can get a mother frame that includes a poem for mom. Here are some suggestions for mother gifts that we know she will like. Don't forget to use the store coupon codes.
thank you mom stone plaque
tthe to my mom personalized tumbled stone plaque gift
dear mom poem paperweight
glass keepsake with the very sentimental saying of if i didn't have you for a mother I would
choose you for a friend
mothers personalized poem mirror plaque on a stand
dear mom poem wood photo album w/ engraved message
heart shaped glass mother's keepsake clock with poem
to my mom poem valet box
deer mom keepsake poem
i love you mom personalized message in a bottle poem
they spell mother keepsake
a letter to mom pendant poem
personalized mom pen set
to my mother plaque poem
unique mohter gifts
engraved mother plaque
dear mom photo canvas
to mom with love canvas
personalized cookie jars
dear mom poem glass frame
personalized glass picture frame with poem to mother
forever caring, always sharing mommy picture frame
all abuot mom picture frame
a mother's love engraved wooden picture frame
mother's valet box keepsake
personalized flower vase
personalized coffee mug
my mommy's embrace print
nothing in life engraved mothers keepsake gift
#1 mom gifts letting your mother know she is number 1
mother's poem picture frames
always loving engraved mother angel figurine
personalized bud vase
a mother's love blooms vase
flower sentiment wall canvas
I love mommy photo collage
I smile because you are my mother throw quilt keepsake
what to get your mother for her birthday present this year
didn't always listen poem
metal family tree sculpture
we love mommy coffee mug
personalized picture gifts
photo doormat, photo pillow
buy keychain with personal picture enjoy family memories
photo tote bag, photo mug
personalized casserole dish
personalized garden flag
funny kitchen wall signs
mother christmas gifts
personalized cutting board
custom steak branding iron
photo charm bracelet
mother rings
birthstone ring for mother
mother jewelry
mother and child ring
mother poem bracelet
engraved mother ring
silver mothers bracelet
mother daughter bracelets
engraved mother necklace
mother clip earrigs
mother pierced earings
the day you were born trivia
mother birthday presents






Welcome to: Mother Gifts .com
Unique gift ideas for Mother's Day, Birthday, Christmas, Valentine's Day, Anniversary or any Special Occasion for your mother, mom, mommy, mama, mum, ma, mammy, momma, mums, mamie, stepmother, adoptive mother!
Unique Gift Ideas for Mom - Birthday, Christmas ... Personalized, Religious ... Keepsakes, Gift Baskets, Jewelry Gifts, Picture Frames, Photo Gifts, Spa Gifts ....
Shop these 3 Merchants for Personalized Mom Gifts!



Mother Keepsake Gifts
Engraved Mom Gifts
Mother Poems
Gift Baskets for Mom